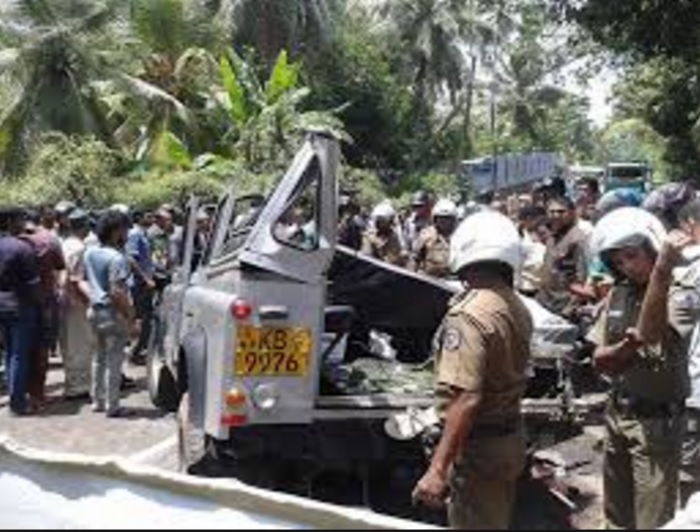 Colombo, Sri Lanka | AFP | 
Sri Lanka's police sought spiritual help from Buddhist clergy Monday to bless an accident-prone highway in a country that has some of the world's most dangerous roads.
Police at Mawathagama, about 100 kilometres (60 miles) north-east of Colombo, directed three saffron-robed monks to bless a spot where there had been five fatal accidents in a month, a police official said.
"Traffic constables sat by the roadside while monks chanted sacred texts to bless a dangerous double bend," the official told AFP confirming reports of the unusual traffic management effort.
Sri Lanka's police deal with about seven road fatalities each day.
The official, who declined to be named, said it was the first time that a Buddhist "pirith" (chanting of Buddha's teachings) blessing had been used to tackle the growing problem of reckless driving in the Buddhist majority country.
Sri Lanka's new police chief, Pujith Jayasundara, has said that he secured the top job in April thanks to the recital of "pirith" on 35 consecutive occasions in his quest to become the Inspector-General.
The monk who led Monday's blessing on the main Kandy – Kurunegala highway, Hunupola Saranapala, told Lankadeepa.lk website that he believed their effort could reduce the number of accidents.
"The power of pirith can minimise accidents," the monk said.